14 June, Thursday
The 17th annual festival of experimental music and sound art "Noise and Fury"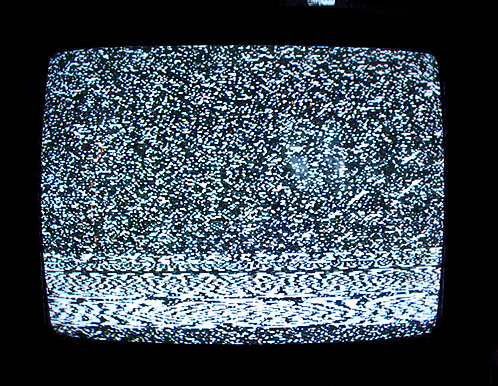 Benjamin Skepper (Australia)
Radical Muzak Septet (Swiss/Ru)
Matjaz Mancek (Slovenia)
Nisho (Ru)
| | |
| --- | --- |
| Begining at 8 p.m. | Pre-sale - 500 rub., at the day of the event - 700 rub. |
The 17th annual festival of experimental music and sound art "Noise and Fury" will take place at The DOM Cultural Center in Moscow, in June 13-14, 2018 This festival is one of the oldest and most well known event among fans of experimental, electronic, improvised, noise, ambient music not only in Russia, but also abroad. Many different musicians, projects and bands from different countries performed at "Noise and Fury" festival. It always gives an opportunity to Russian musicians and sound-artists to collaborate with their foreign colleagues, to exchange experiences, ideas and approaches to contemporary experimental, vanguard music and art.
Among the projects, performed at "Noise and Fury", are such well known and respectable sound and multimedia artists, musicians from different countries as Pan sonic (Finland), Umpio (Finland), Sirpa Jokinen (Finland), Thomas Ankersmit (Netherlands) , Giuseppe Ielasi (Italy), Alessandro Bosetti (Italy), Franz Pomassl (Austria), Kotra (Ukraine), Andrey Kirichenko (Ukraine), Jandek (USA), Sindre Bjerga (Norway), Edgars Rubenis (Latvia), Jelena Glazova (Latvia), ZGA (Russia), Figs (Russia), Sergei Letov (Russia), Klaus Filip (Austria), Jean-Luc Guionnet (France), PalSecam (Poland), Robert Piotrowicz (Poland), Mats Lindstrom (Sweden), Cisfinitum (Russia), Stropharia (Russia), Yuri Orlov (Russia), ZoomRa (Russia), Vtol (Russia), Dave Phillips (Switzerland), A-Spirale (Italy), Xavier Lopez (France), Kiwa Noid (Estonia), Kook (Norway), Brutal Orgasm (Belgium), Harald Fetveit (Norway), Slow Slow Loris (Germany), Sajjra (Peru) and many more.
Noise and Fury 2018 is planning to represent musicians from Switzerland, Finland, Slovenia and Russia.


Radical Muzak Septet
A project by Joke Lanz and Jonas Kocher and some of the fnest experimental musicians from Russia. First performance.
Joke Lanz, turntables (Basel/Berlin)
Jonas Kocher, accordion (Biel/Bienne)
Ilia Belorukov, saxophone (St. Petersburg)
Alexei Borisov, electronics/e-guitar (Moscow)
Oxana Grigoryeva, drums (Moscow)
Christine Kazarian, electric harp (St. Petersburg)
Alexander Markvart, guitar/amplifed objects (St. Petersburg)
Radical Muzak Septet is an extended version of the Swiss accordion and turntables duo Lanz & Kocher including some of the fnest musicians of the Russian experimental music scene. This new project has been developed during a fve days residency prior the frst
performance. Specifc playing modes of Lanz & Kocher serve as starting point for the collective work: deep listening, very fast reactions, cut-up technics, noisy textures, broken beats and loops, as well as the specifcities of each musician engaged in the project.
Evolving like a system that fnds itself on the threshold between equilibrium and disorder, Radical Muzak Septet proposes a very particular mix of accordion music: played live and sampled from old accordion music records (especially of Russian bayan music) and electro acoustic sounds. A highly dynamic interplay ensure a powerful and playful music experience in this seemingly improbable encounter between the bayan and the underground
noise music.
Long terms collaborations already exist between the members of the band like Joke Lanz and Jonas Kocher, Jonas Kocher, Ilia Belorukov and Alexander Markvart, or Alexei Borisov and Ilia Belorukov. Musicians with diferent backgrounds ranging from classical music to noise trough free jazz form the ensemble. Beside fnding the balance between collective and individual expression, the challenge of the project lies in the meeting of musical
genres, not for an improbable melting pot of diferent music but to bring life to an unique new music performance.